Understanding The Anatomy Of A Pro-Scooter
Sep 19, 2021 by vokuls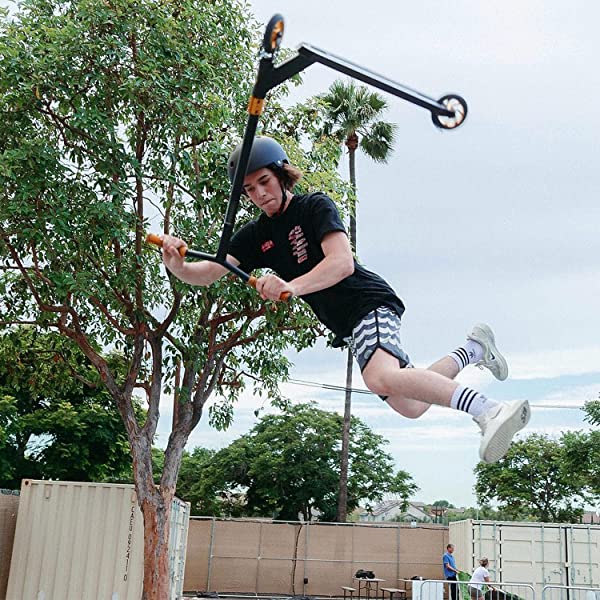 A pro scooter is a variation of a normal kick scooter; however, more durable and stylish. One of those mediums of transportation or the element of fun has given rise to the "performing stunt" genre among adolescents and teenagers. But where does the difference lie between a pro scooter and a kick scooter? Usually, a pro-scooter can neither be height adjusted nor folded. However, they have an advanced compression system with more prolonged durability. Hence, a pro-scooter is what many nowadays are referring to for tricks and vert riding. To ensure a high lifetime of the scooter, one has to keep maintaining the scooter.
Why Should You Be Purchasing An Already Assembled Scooter?
If you are a beginner or don't have the time to invest in assembling the scooter yourself, you should purchase the assembled scooter yourself. In that way, you will not have to use special tools. Moreover, it will be quickly ready to ride. So, if you want to have something already assembled and ready to ride, choose the assembled option for yourself.
How To Select A Complete Pro Scooter?
Before you go forward with customizing your scooter, you have to design the scooter itself. Although it is not easy, with a guide, you can easily do so. Many scooter builder tools are available that will help you assemble the right parts according to your build, age, and height. Here are some of the parts you have to keep in mind while doing the assembly.
Bars
Compression
Headsets
Decks
Wheels
Bearings
Grips
Fork
Clamps
Grip Tape
Brakes
Pegs